Here in the time of the COVID-19 Coronavirus Pandemic, there is a growing need for systems that support keeping health workers healthy, keeping patients isolated and helping the average citizen clean and healthy.
Classic Exhibits, one of our main suppliers, took a close look at the current needs and with a little creativity came up with some items that look to fit the bill.
Gravitee Medical Pods
Medical pods have been set up across the country. Imagine how quickly some areas have needed them. These pods need to isolate patients and set up quickly. With Gravitee's tool-less quick set-up, hard Sintra walls, and the fact that they ship flat, make them a good option for administrators and health professionals. Check out the information sheets here and download the PDFs below.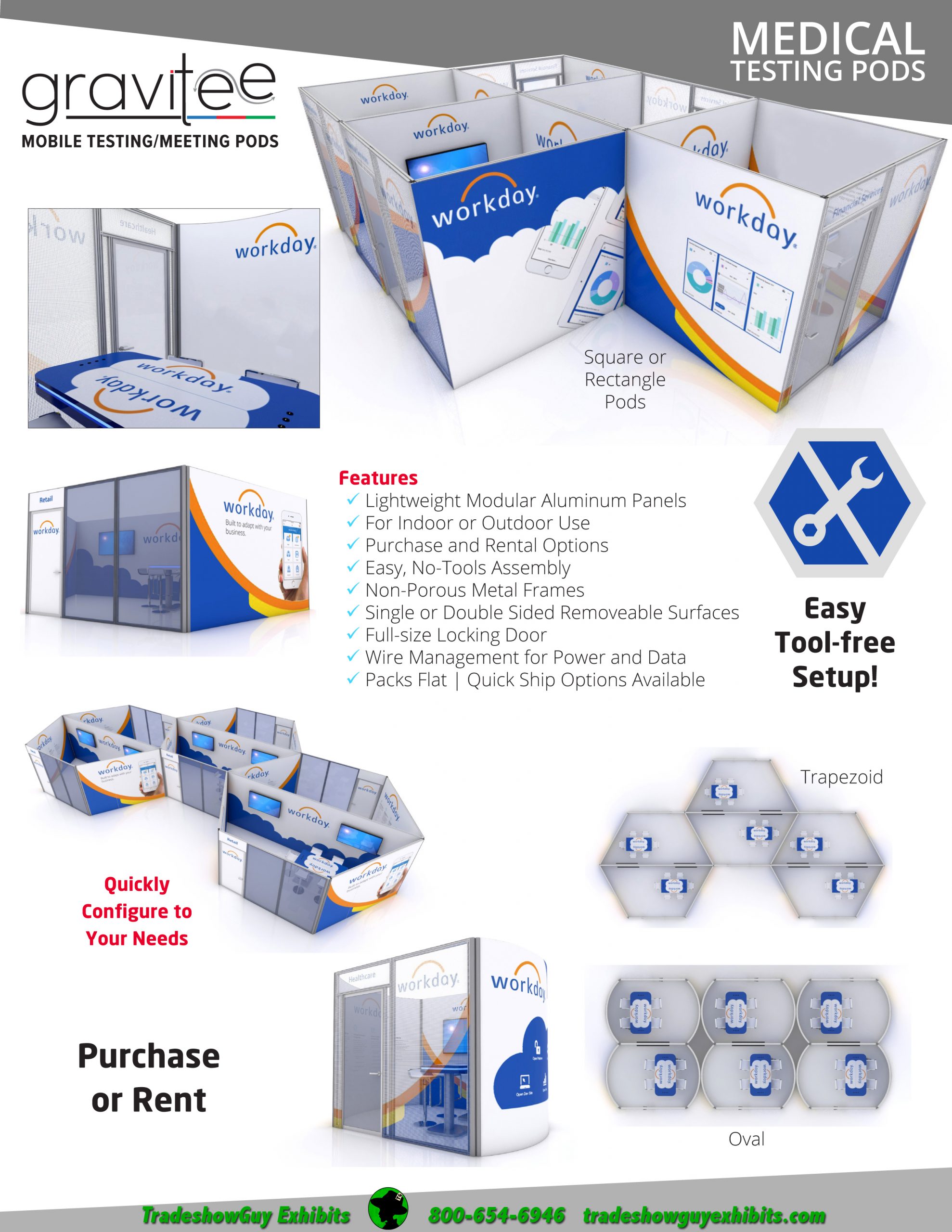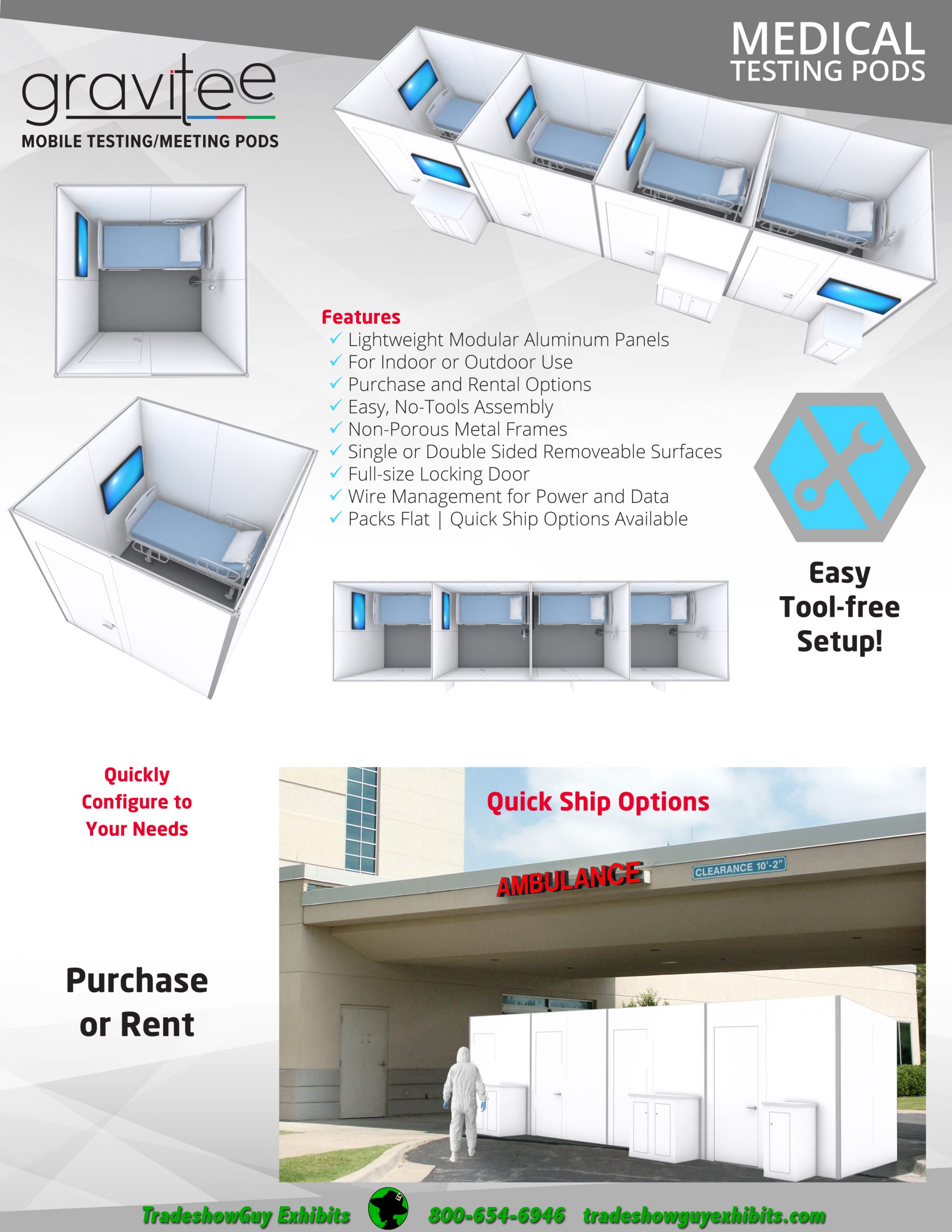 Hand Sanitizer Stations
You've seen them in grocery stores, malls, offices and more. People everywhere are concerned about their cleanliness. They're washing their hands frequently, and when soap and water isn't readily available, a hand sanitizer station often is just what is needed.